Doggyz.com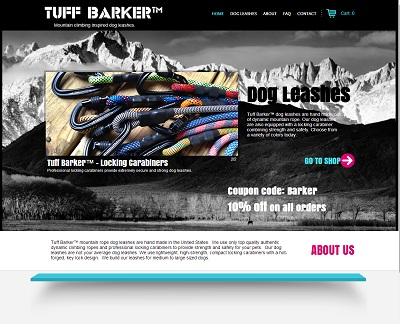 Best Dog Leashes
Tuff Barkerâ"¢ the best climbing rope dog leashes with locking carabiners designed for strength and safety. Made in the U.S.A. Choose from a variety of colors and options for your dog leash.
More Info

Reviewed By: - Minnesota
A neighbor got a call from lostmydoggie.com less than an hour after I set up the service. We had Stella back soon there after. I can't believe how wonderful this servic
Reviewed By: - Kansas
I think this is a wonderful service. I received several calls from neighbors that had received the robo calls. The poster that was made definetly got peoples attention.
Reviewed By: - ~
Dr. Marie was quick to respond and thorough in suggesting treatment for my cat. I am so thankful- I have been so worried about my cat. Now I have additional options to