Doggyz.com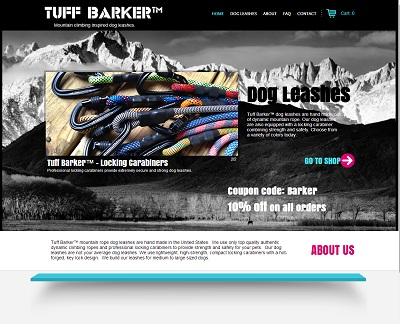 Best Dog Leashes
Tuff Barkerâ"¢ the best climbing rope dog leashes with locking carabiners designed for strength and safety. Made in the U.S.A. Choose from a variety of colors and options for your dog leash.
More Info

Reviewed By: - CA
The best variety of holistic pet health supplies.
Reviewed By: - Fort Walton Beach, FL
I have two Australian Terriers who sometimes don't want to go out in the rain (neither do I) ... Wizdog is a Godsend.